We wanted to let you know that we are on the move to a new location. But not to worry, we aren't going far—8 miles to be exact!
Those of you that have visited our site in recent years will have seen how our operations have expanded, extending into the neighbouring unit and another unit a couple of doors away. Not having our full operation under the same roof has been challenging to say the least. So when it came to renewing our lease agreement and an opportunity arose for us to move to a completely new site, it was an offer we couldn't turn down. Having everything under the one roof will help maximise efficiency, improve operations overall and ultimately enable us to maintain the level of service that you have come to expect from Mechline.
We will be commencing our move on the 19/06/2017 and as of the 26/06/2017 plan to be fully functional from our new address: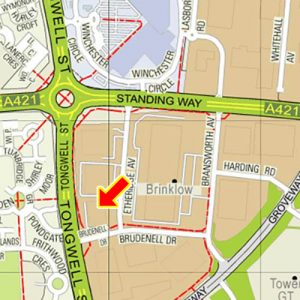 Mechline Developments Ltd.
ONE Brudenell Drive
Brinklow
Milton Keynes
MK10 0DE
If using a sat nav, please use postcode: MK10 0BS
Please can you ensure that you update your internal systems accordingly.
If you would like to come and see us at our new premises we would be more than happy to show you around. Please feel free to give us a call, on the same number – 01908 261511, or email your usual Mechline contact to arrange your visit.
Thank you for your on-going support.
From the whole Mechline team.