Hello from Mechline,
We fully appreciate and understand the difficulties many members of our industry and the wider economy are experiencing right now and wanted to acknowledge the challenges we know people are facing.
It is part of the values of our business to care about past, present and future relationships with customers, colleagues and associates and their loved ones. We sincerely wish you well in what has been a most difficult time.
The vaccine news has been a positive bright-spot in some very dark times and hopefully paves the way for recovery and renewal as 2021 gets underway. We continue to value the great work undertaken and the support provided by CEDA and the FEA specifically, and others, in engagement with Government and other Trade Associations, Groups. Thank you and well done.
In line with recent announcements regarding safe working – Our office is running with minimal staff with marketing & sales team personnel working from home, but, as a British Manufacturer and a proud supporter of our industry we are most definitely keeping the lights on at Milton Keynes. We continue to maintain a small Technical and Production crew, to ensure that companies who need products or support in these challenging times can be serviced. Our message is consistent with previous lockdowns we are aware of the pressure on Public Service operations and Care Homes and the need to ensure they can be serviced. Our delivery couriers currently have committed to the same service. Additionally, we continued to invest in parts and stock, and remain in very close working partnership with our supply chain, here in the UK and overseas.
We continue to have a very high regard for our Clients commercial situations and the challenges that a great number continue to face. We believe in being optimistic and forward looking and hope that soon we will be through this toughest of times ready to face the future together.
The Mechline team remain very dedicated to support you in any way that we can, remaining personable, resourceful and service driven. If there are any issues that you think we can help you with, we would be delighted to hear from you.
In simple terms, this is the second most important part of the message – We are here to help, in any manner that we can.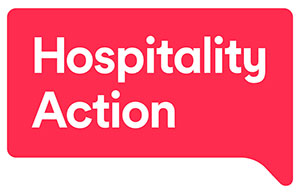 We are great advocates of the amazing work Hospitality Action have been doing to help less fortunate colleagues in the Hospitality and Foodservice trade. Mechline will certainly be doing our part, as you would expect. We know in times of uncertainty, it can be a struggle, but, any help would be so very much valued.
Once again we would like to say thank you to each and every one of you, our customers and friends, our teams and our partners for your continued support. We will get through this together, looking after one another and maybe even enjoy the odd bit of banter and not forget to smile.
Go safely and well.
Peter and all the Team at Mechline.