Peter Galliford, Commercial Director at Mechline Developments, takes on the notoriously tough John O'Groats to Lands End cycle trek this month in memory of his brother and friends, to raise awareness and important funds for wonderful charities.
Mechline make a point of helping various local and national good causes, chosen because they have directly or indirectly touched the lives and hearts of Mechline staff and industry colleagues. And this month, Commercial Director Peter Galliford looks to peddle 1000+ miles over 12 days of unforgiving British terrain (and weather!), from the extreme northern point of Scotland to Lands End in Cornwall totally self-supported, in order to raise funds for Macmillan and the Paul Strickland Scanner Centre.
Galliford details: "Very sadly I lost my beloved brother Ian to cancer earlier this year. A great person, inspiring and much loved and missed. The illness can be treated and managed, that we all know, and he acknowledged that there were always better potential outcomes and therefore to retain hope, especially for others. For him, earlier diagnosis could have undoubtedly helped. For him as well, the greatest issue was the care that he received, unbelievably 'good', especially when the going got tough. I also have a very close wonderful friend, in the industry, who is also battling hard with the illness. He is a great tribute of courage and hope and has not lost his wonderful sense of humour and selflessness. Similarly, he has shared that the greatest issues are that of Diagnostics and out of hospital Care"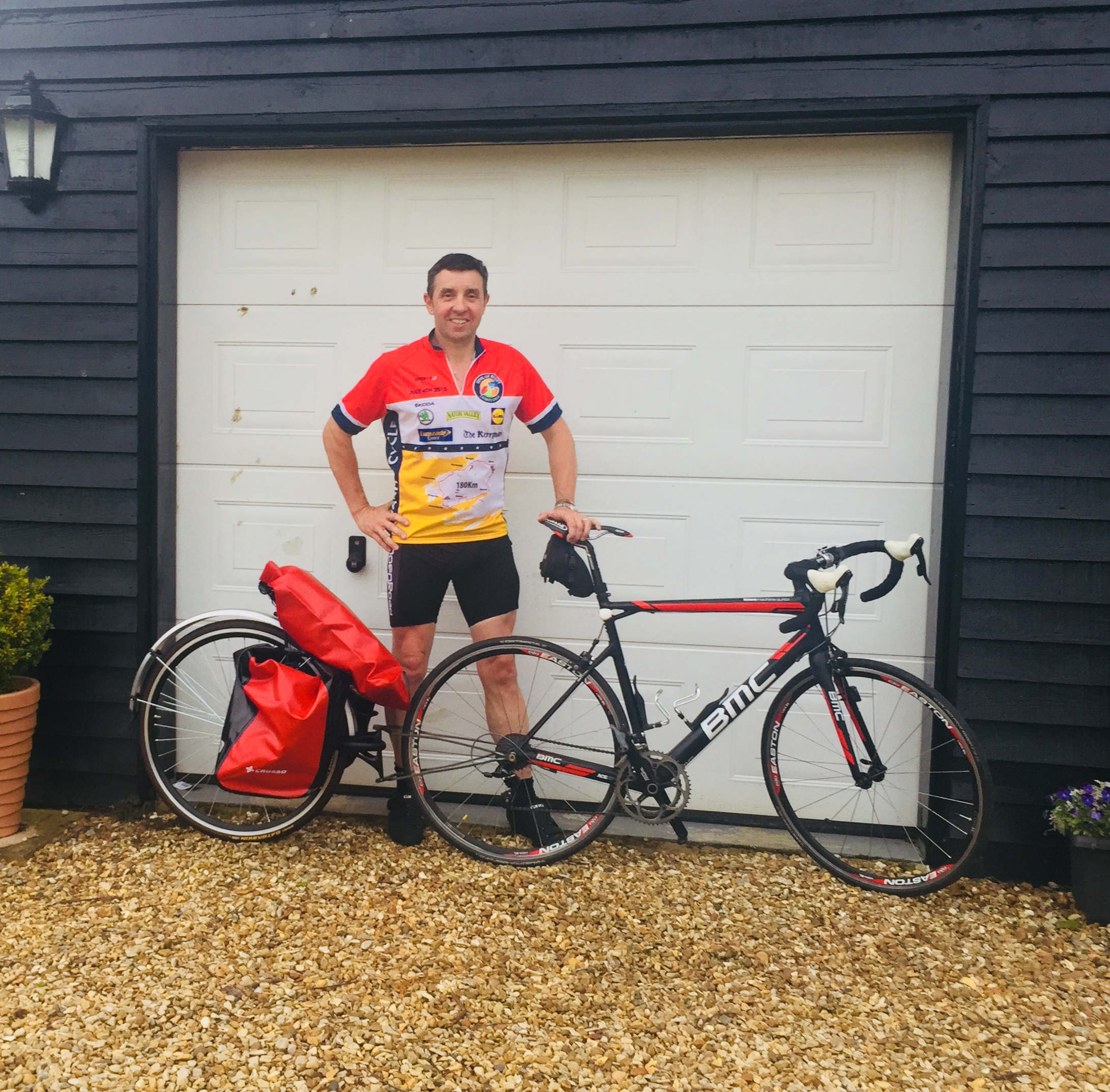 With this is mind, Peter along with some equally barmy friends have opted to cycle the entire length of Britain, from John O'Groats to Lands End – the scenic route – totally self-supported carrying (or towing) all their own gear. The route runs through the majestic Scottish highlands, the Lake District, the rolling hills and valleys of the Peak District, the Welsh borderlands, the Cotswolds and to finish, the rugged coastline of Cornwall. Galliford comments, "Other than Juggling and doing other Circus tricks as we go, I'm not sure how we could make it much more challenging [suggestions not necessary – thanks!]."
In memory of Ian, but more importantly to give hope to others, Peter is raising funds for both Macmillan, "a wonderful organisation with caring beautiful people" and the Paul Strickland Scanner Centre based in Mount Vernon London, key to helping with early and on-going diagnostics.
"We've been already sincerely touched by the wonderful support and generosity from friends, family and work colleagues, but significantly from the Foodservice Equipment Industry – some incredibly generous and selfless support, which makes it all so worthwhile. The charities will so appreciate every penny – it's been very humbling", shared Peter.
If you would like to help Peter in his bid to raise much needed funds you can donate through the following page: https://mydonate.bt.com/fundraisers/petergalliford1
We will be posting regular updates on Peter's whereabouts throughout his ride via our twitter page, follow @MechlineLtd to keep track of his progress!