On Wednesday Mechline staff donned their best animal print onesies, leopard print accessories, and, in the case of Kristian our marketing manager, full on cockroach outfit – all in the name of raising money and awareness for WWF.
Every month Mechline support a different charity, chosen by our staff, and this month it was the turn of WWF, the world's leading independent conservation organisation. As well as making the usual donation, we went that step (or paw) further by 'Wearing it Wild' to show our support (and as an excuse to wear onesies and slippers at work of course…).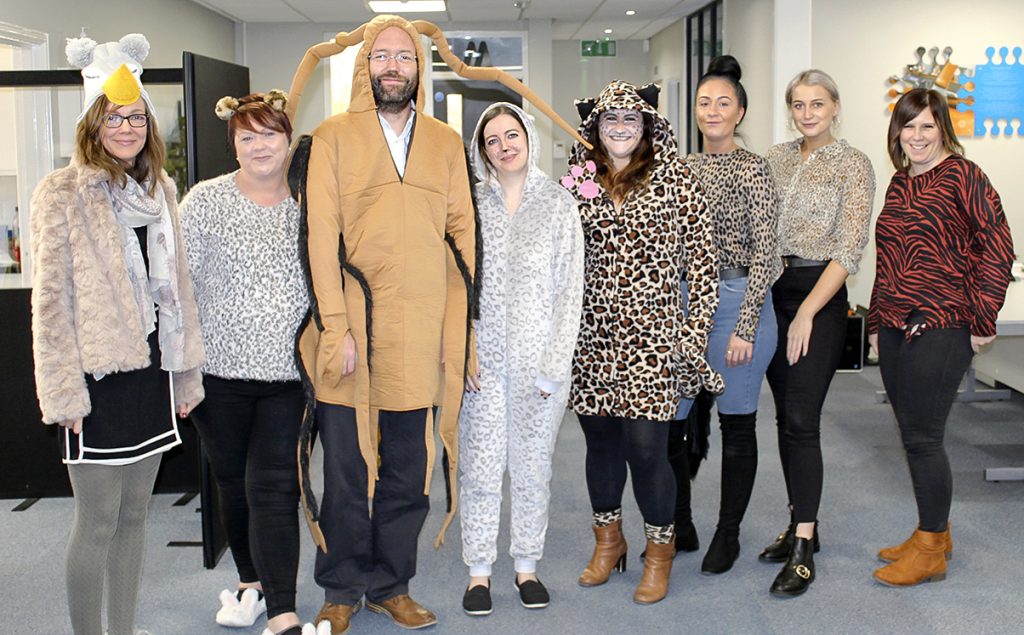 About WWF
WWF is the world's largest conservation organisation, with over 5 million supporters, working in more than 100 countries, and supporting around 1,300 conservation and environmental projects. Their aim is to "stop the degradation of the planet's natural environment and to build a future in which humans live in harmony with nature."
Some examples of the great work that they've done include:
In 2010 there were as few as 3,200 tigers in the wild – an all-time low. By 2015 surveys showed there were nearly 3,900. Still a sadly small number, but it proves WWF is having an impact.
In 2013 political representatives from the five polar bear range countries, with encouragement from WWF, committed to protecting polar bears across the Arctic, taking into account the shrinking ice and Arctic development.
The Amazon Regional Protected Areas Programme (ARPA) is the world's biggest tropical forest conservation programme. WWF helped the Brazilian government launch ARPA in 2002, and since then it's created 111 strictly protected areas (six new ones were added in 2015) covering almost 600,000 km². That's a total area bigger than Spain.
If you would like to donate or find out more about this great charity, please visit: