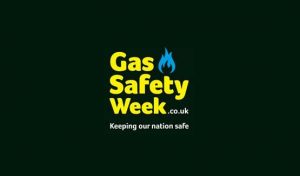 This fifth annual Gas Safety Week will see organisations across the UK working together to raise awareness of the dangers of poorly maintained gas appliances, which cause gas leaks, fires, explosions and carbon monoxide (CO) poisoning.
It is vital that kitchen staff make sure their gas appliances are safety checked every year by a registered engineer. Anyone working on gas appliances while not being Gas Safe registered, is working illegally.
Ian Cresswell, Business Development Director at Mechline said: "The Hospitality and FoodService Environment can be rife with hazards from sharp knives to high heat, however one deadly risk in your kitchen can be lurking at the back of your appliances. Badly fitted gas hoses can cause gas leaks, fires, explosions and carbon monoxide poisoning.
"At Mechline we recommend Dormont gas hoses, the only kite marked hoses in the UK and are BS669 Part 2 compliant with worldwide accreditation.  Dormont are widely regarded as the safest, strongest and most trusted gas hoses in the world. The fittings are better machined to ensure smoother operation and ease of use, plus far greater durability, reliability and safety: facts that are backed up by the evidence of the safe installation of more than 115m Dormont gas connectors over 50 years." said Cresswell.
Jonathan Samuel, managing director for Gas Safe Register, said: "We know from our own investigations that one in six gas appliances in the UK are unsafe4, meaning far too many people are victims of preventable gas related incidents. It's great to have the support of Mechline this Gas Safety Week so that we can work together to raise public awareness of gas safety and reduce the number of dangerous gas appliances."
Follow these three simple top tips to stay gas safe:
1. Get all of your gas appliances safety checked once a year by a registered engineer and sign up to a free reminder service at www.StayGasSafe.co.uk
2. Make sure your engineer is legal and safe, by making sure they are registered with Gas Safe Register, the UK's official gas authority. You can check by calling 0800 408 5500 or visiting www.GasSafeRegister.co.uk
3. Check for warning signs your appliances aren't working correctly, such as a lazy yellow flame instead of a crisp blue one, black marks on or around the appliance and too much condensation in the room.
To find out about dangers in your area visit www.StayGasSafe.co.uk and to find a Gas Safe registered engineer call 0800 408 5500 or visit www.GasSafeRegister.co.uk.
Find out more about Dormont.