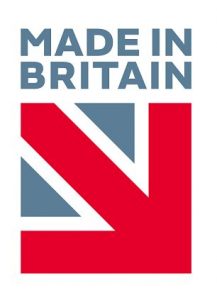 Founded more than 20 years ago, Mechline Developments is a manufacturer of specialist equipment for the food service and environmental industries. With an innovative product portfolio including AquaTechnix (pre-rinse sprays, taps and faucets), QuickLink (mobilisation systems for sinks and dishtabling) GreasePak (drain maintenance system for kitchens) and the Waste20 food waste bio-digester, Mechline creates and manufactures solutions for commercial kitchens.
Kristian Roberts, Marketing Manager at Mechline; "We are proud to announce that we have joined the Made In Britain Campaign, supporting our manufacturing heritage here in the UK. We are excited to be part of British manufacturing and its future. We design, engineer and manufacture in the UK, we also invest in Apprenticeships within our production team to support the company, and also the industry going forward."
As a British manufacturer, Mechline can offer our customers flexibility on lead times (for short notice orders), delivery, any requests for bespoke changes to the product. We offer locally based customer service and technical support, for certain products we offer service visits. Returns and spare parts are easily available from our site in Milton Keynes. At Mechline we try to source product components locally where we can, as an example the Waste20 food bio-digester is comprised of parts from within a 50 mile radius, including recycled materials used for its lid. This reduces the carbon footprint of the build as well as our environmental impact of production, down to the packaging which is made from recycled materials.
Roberts continues: "Joining the Made In Britain Campaign, Mechline is celebrating our success, the success of British Manufacturing and all the other Made In Britain members. We urge other British manufacturers to join the campaign."
About Made in Britain
The Made in Britain Campaign was founded in 2011 with the aim of helping everyone identify British-made products. The not-for-profit campaign now includes thousands of products from over 700 members. Made in Britain members range from large manufacturers to small companies and start-ups, with Vauxhall joining Unipart, Naylor, Anglian Home Improvements and the National Gallery among others on the campaign.
John Pearce, CEO of the Made in Britain Campaign "We want all British manufacturers, big and small, to join our campaign and apply the trademark-protected Made in Britain logo on their goods, their packaging and online. The more people know about where products are made, the easier it is for them to choose to buy British."