Mechline has launched a Customer Confidence Campaign to support operators in getting customers safely back into venues. All HyGenikx units now come supplied with a HyGenikx sticker, to show customers when a venue is going that extra mile to look after their safety and well-being.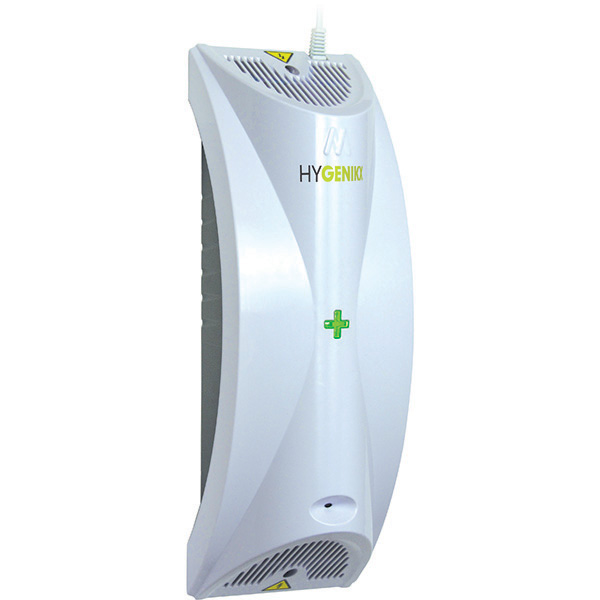 Commenting on the new initiative, Kristian Roberts, Marketing Manager at Mechline said:
"The HyGenikx range has already proved very popular with restaurants, cafes, bars and hotels across the country who have supplemented their own rigorous manual cleaning regimes with the 24/7 protection HyGenikx offers against bacteria and viruses, in the air and on surfaces.
"As HyGenikx is wall-mounted, compact and works quietly, most customers don't even notice it's there, and therefore aren't aware of the safety benefits it brings. The HyGenikx sticker can be displayed front of house–in windows, on doors, on walls or menus—to provide added reassurance to prospective diners that the venue is taking an important extra step to make its operation as safe as possible. With the sticker displayed we hope it will help give customers the confidence to eat inside venues again, safe in the knowledge that advanced hygiene technology is installed there. The sticker also acts as a portal to more information, as it features a QR code that will take diners to a landing page explaining the benefits of HyGenikx."
In the current climate the campaign acts as an important sales aid for distributors, providing them with a more complete package to offer operators. The customer confidence campaign works alongside HyGenikx to highlight to, and reassure, the public that a food service establishment takes their safety and well-being seriously. The current survival of any operator is not only challenged with the physical fight against the spread of infection but also the psychological fight to instil confidence in diners to eat out.
It's clear from the comments of wide variety of restaurateurs and operators that the protection HyGenikx offers is making a positive difference to their business: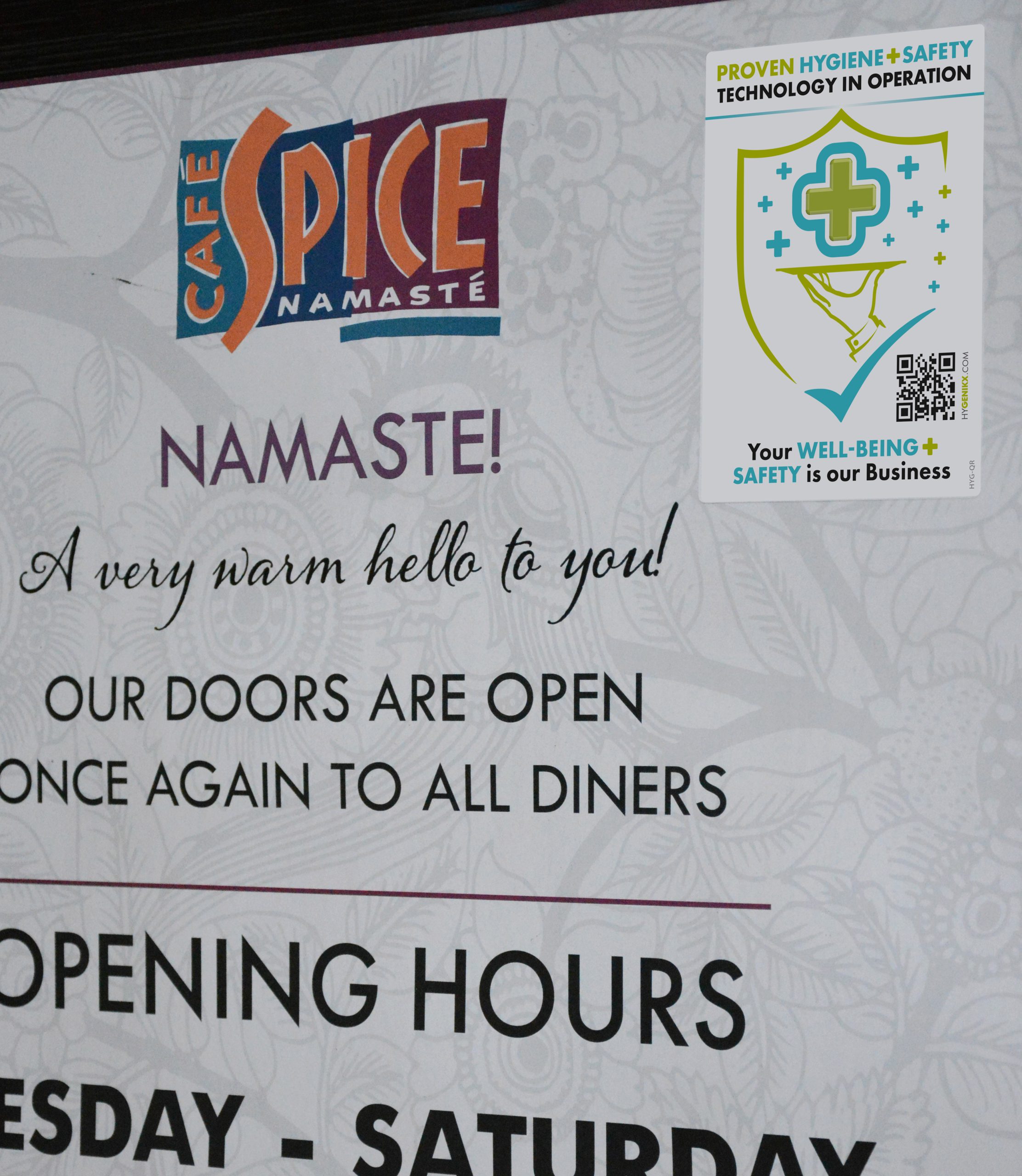 "I wouldn't hesitate to recommend HyGenikx to other foodservice or hospitality businesses as it is the ideal complement to manual cleaning. It helps to protect customers and staff, extends the shelf life of fresh produce and provides additional reassurance so our industry can move forward with confidence and return to some kind of normal." 
Cyrus Todiwala OBE DL, Owner Café Spice Namaste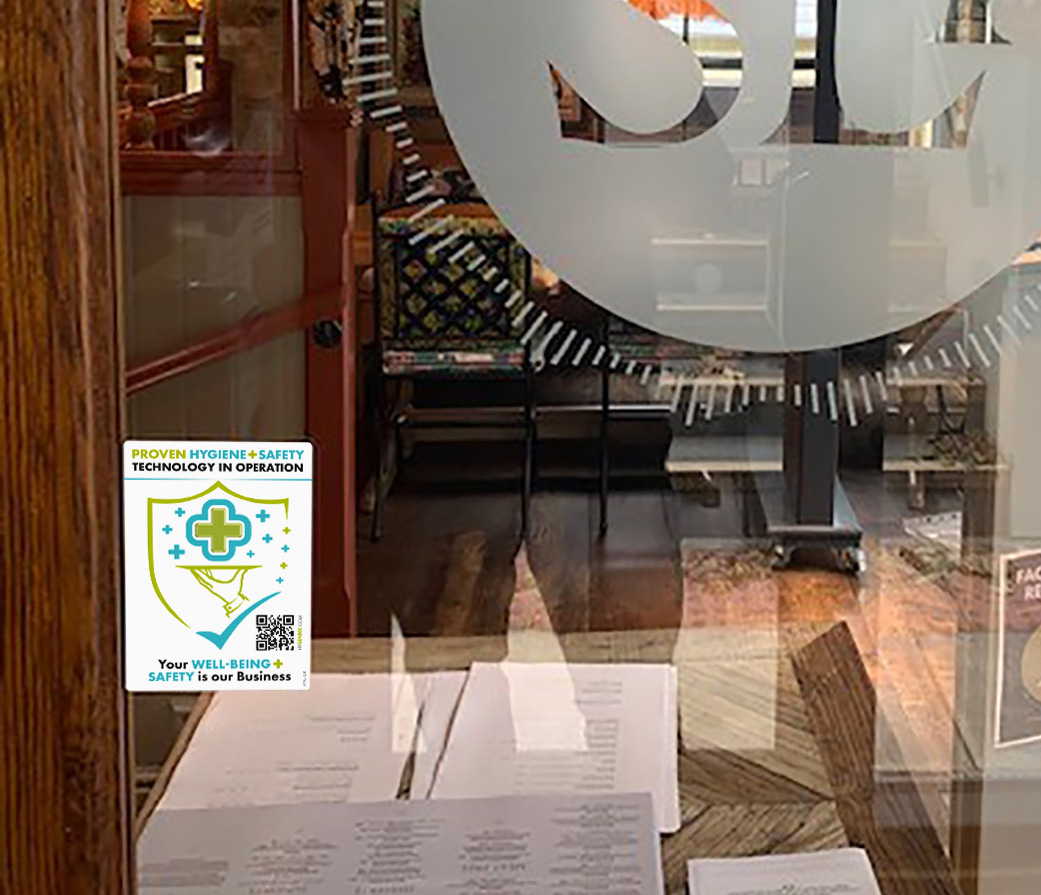 "Reopening after lockdown, we knew we had to adapt to a new normal, add in extra safety measures, and align with the changed mindset of customers. HyGenikx sounded like a great safeguarding solution to complement our increased cleaning procedures. As it can work all day it is constantly killing airborne and surface viruses and bacteria."
Sean Donkin, Manging Director at The Inn Collection Group
The technology within HyGenikx is proven to inactivate viruses, including coronaviruses, by using a unique combination of UVC, PCO and trace ozone to destroy these microorganisms. Studies have shown that this technology is effective against SARS-CoV, a virus from the same family as the current, COVID-19, coronavirus strain (SARS-CoV-2). It works by damaging the genetic material of viruses so that they can no longer function or reproduce, rendering them harmless. The HyGenikx technology has also been shown to significantly reduce the presence of MS-2 coliphage (a surrogate for Norovirus) both in the air and on surfaces. MS-2 is a non-enveloped virus that is more difficult to eradicate than lipid-enveloped coronaviruses, such as SARS-CoV-2.
Together with regular handwashing, frequent cleaning, and social distancing, HyGenikx can help prevent the spread of harmful coronaviruses and reduce the risk of infection.
HyGenikx models start from as little as £289, require no training to use and no costly installation as they simply plug into a standard socket and consume very little energy, requiring only 9-13 watts. The HyGenikx range has models to suit every application, from food preparation areas, cold rooms, and front of house, to washrooms, refuse areas and beyond.
For further information please go to www.mechline.com/hgx