As Coronavirus lockdown measures start to ease, businesses in the hospitality industry are faced with the challenge of protecting staff and customers by ensuring their sites are Covid-secure. Whilst this may seem a daunting prospect for many, there are some simple procedures that can be quickly put in place to help comply with Government guidance, especially around enhancing cleaning and hygiene procedures. To assist operators, Mechline has issued some practical advice to make reopening and returning to work as safe and stress free as possible.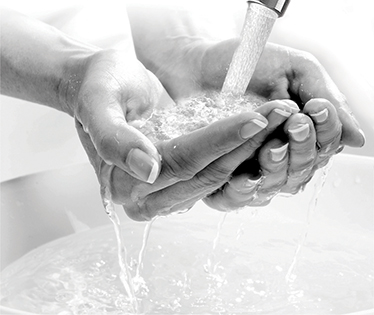 Although Coronavirus is a respiratory illness, mostly spread through virus-laden droplets, frequent and thorough handwashing for 20 seconds with soap and running water is still central to preventing and slowing the spread. As such, government advice to restaurants and foodservice operators is to build awareness of good handwashing technique and the need to increase handwashing frequency.
As we all know, traditional manual taps require the user to touch the tap lever or handle with dirty hands. Once hands are washed, the same lever or handle has to be touched by the clean hands to turn the tap off resulting in possible re-contamination. One way to reduce this potential of cross contamination is by reducing the need to touch the taps altogether. The BaSix range of non-contact hand wash stations from Mechline Developments is helping foodservice operators across the UK to achieve optimal hand hygiene, whilst reducing water consumption.
Thought should also be given to the location of, and the number of washbasins that are required as this can help to further reduce the risk of social contact and shared touchpoints. For operators looking to install additional basins in their premises, models with a compact design, such as Mechline's Basix range, are highly recommended as they are quick and easy to install and are supplied with a mounting bracket and integral spirit level. Featuring leg activation, soft touch technology, these stylish, curved basins have no sharp corners, exposed bolts or protruding hazards for staff to bump into. To further reduce the risk of contact, operators can also opt for a complete solution, which incorporates a hands-free basin with integrated soap dispenser and a bin to dispose of hand towels such as the BaSix Hygiene Station.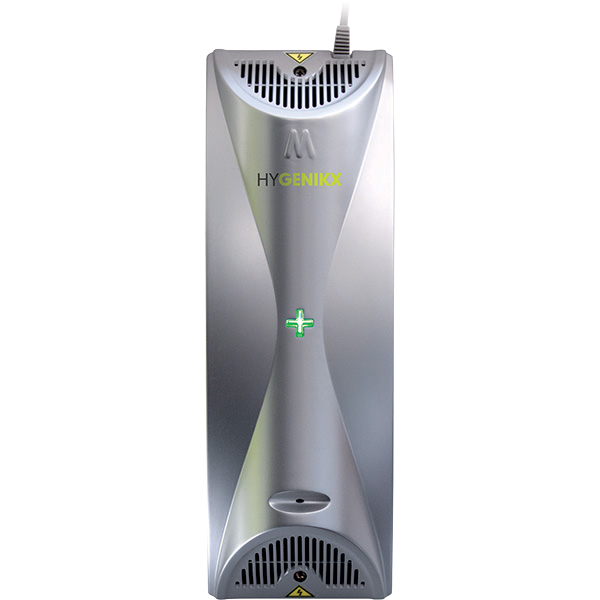 In addition to implementing enhanced hand washing procedures, businesses will also need to ensure that their cleaning routines are maximised to keep surfaces free from viruses and contaminants which could spread infection. The good news is that advanced technologies are now available to help which don't cost the earth. For example, the advanced and compact wall-mounted HyGenikx unit is a plug and play option that will quietly go about its business – keeping staff, customers, food and surfaces protected from viruses and bacteria, even in the hardest to reach areas. HyGenikx units have not been tested against the Coronavirus itself, they have been shown to kill a wide range of microbes that are more difficult to eradicate than the SARS-CoV-2 virus
HyGenikx utilises a combination of the most effective air and surface sterilisation technologies available to produce Superoxide Ions and Plasma Quattro, which are proven to target and kill biological hazards, including Salmonella, E.coli, Norovirus, and other primary sources of infections. HyGenikx models start from as little as £289, require no costly installation as they simply plug in to a standard socket and consume very little energy, requiring only 9-13 watts. The integral lamp and battery in a HyGenikx unit will provide 12 months of trouble-free operation. The HyGenikx range has models to suit every application, from food preparation areas, cold rooms, and front of house, to washrooms, refuse areas and beyond.  The HyGenikx range is also proven to extend the shelf-life of stored perishable fresh food by an average of 58%, with some produce proving to last as much as 150% longer. Principally the life and quality of fruit and vegetables can be significantly extended – which in turn can significantly reduce food waste and cost.
As we all know, each operation is very different and whilst general guidance can be given, for more specific advice about your own needs and requirements, Mechline specialists are on-hand to provide support and direction, either via email info@mechline.com or on the telephone 01908 261511.
To learn more about how to improve the efficiency on your restaurant click below.