As 2021 draws to a close, it's time to look back and reflect on some of the big Mechline news stories of the past year. Here's our top 3!
1 – HyGenikx cover all your clean air needs
The big question of last year was "does HyGenikx kill coronavirus?" We were confident. We knew the technology worked. We knew it was effective against other viruses. And against ones that were much harder to kill. But we didn't have definitive proof because we could not test it on SARS-CoV-2 (it is far too risky) and a suitable surrogate was not yet available.
We are pleased to confirm that the unit has now been tested against a surrogate and results are impressive! Lab tests carried out by Campden BRI show that HyGenikx is effective at removing airborne Coronaviruses, which includes SARS-CoV-2, the cause of COVID-19. The results proved that the air and surface sanitiser removed up to 99.99% [4 log] of an airborne COVID-19 surrogate in under 3 hours.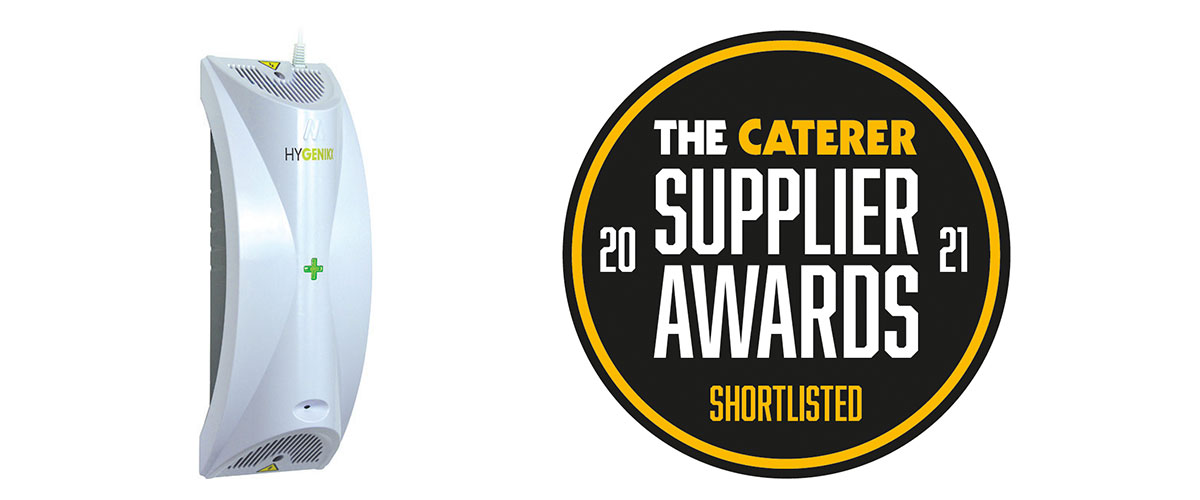 What's more – HyGenikc has been shortlisted for Hygiene product of the Year in The Caterer Supplier Awards!
As a tried and tested technology, HyGenikx has a huge role to play in controlling infections, especially through winter as we spend more time indoors. Here the reduction of airflow can result in a build-up of coronavirus particles in the air– which heightens the risks of transmission between people. Affordable and easy to install, HyGenikx is a plug and play solution for a challenging world. The range has models to suit every business from restaurants to bars, hotels, care homes and offices – with specialised units available for food preparation areas, cold rooms, washrooms and refuse areas. Find out more here
2 – Bogged down with FOGS. Our 4 steps to clean drains and FOGS compliance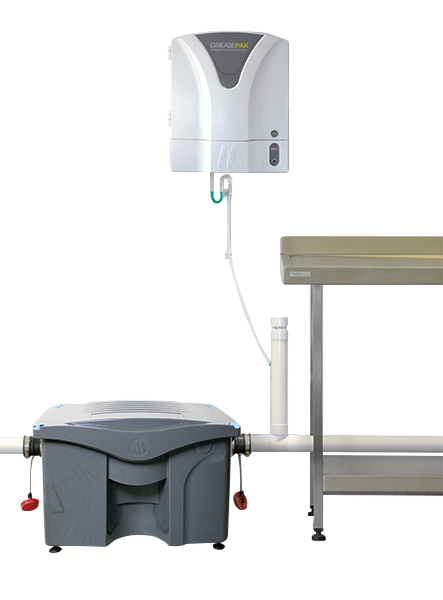 FOGS – Fats, Oils, Grease and Starches. Did you know only 30% of commercial kitchens have provisions in place to prevent the discharge of FOGS into drains? This means that 70% of kitchens don't have any grease management! This can lead to: Non-Compliance | Potential Fines | Operational Interruptions
To rectify this, we've put together a 4-step service to help every kitchen get clear on FOGS—what they need, why they need it, and how to maintain it!
We can help you support your customers with…
a Site Assessment
Equipment Specification
Installation*, Commissioning + Training
Ongoing Service/Maintenance
…which helps you ensure your clients are Legally Compliant!
We recognise that getting FOGS management right and protecting the environment is installing high quality equipment and ensuring it is maintained effectively. Read about our FOGS offer at www.fogsmanagement.com or call us on +44 (0)800 1522765 to find out more.
*additional charges apply for installation.
3 – Blogs on FOGS and infection control
This year we've upped our blog game to help spread awareness on key topics. Visit www.mechline.com/blog
Written for the operator, these provide you with valuable knowledge to share, to help you grow your business. Content covers everything from hygiene and safety to all things FOGS. On top of this, we have more in depth eBooks for your customers to download. Download our latest ones, and share with your customers: